FAIRFAX, Va., Aug. 18, 2023 (SEND2PRESS NEWSWIRE) — Aravenda, a Techstars and VIPC portfolio company, has proudly secured a spot as 1 of 11 companies in the prestigious Google for Startups Accelerator: Women Founders. This significant accomplishment spotlights Aravenda's leadership in propelling innovation within the market of resale software, while simultaneously establishing a benchmark for sustainable practices in the resale market.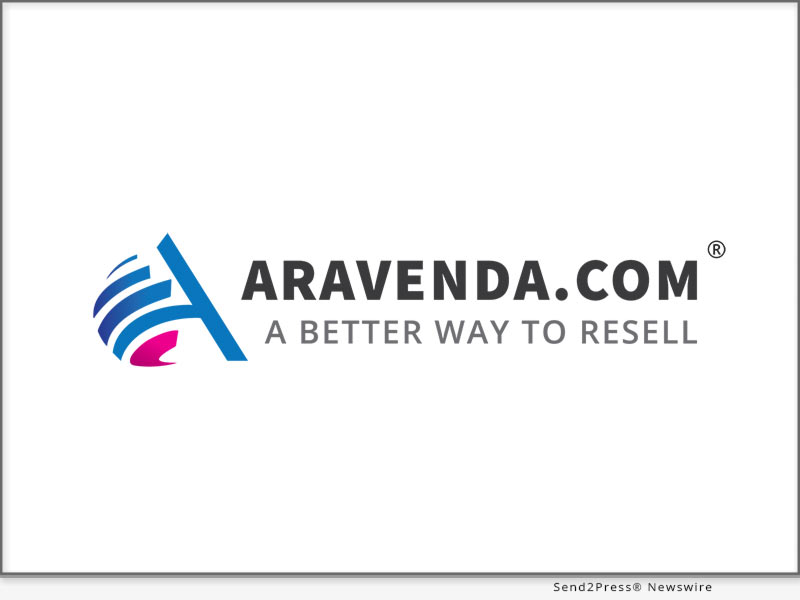 Image Caption: Aravenda Consignment Software.
Aravenda's Consignment Software for small to mid-sized resale businesses, coupled with its white label enterprise products allows companies, governments, universities, and non-profits to reallocate and resell unused resources, improving sustainability on a global level.
"The impact we have on reducing carbon emissions is huge," said Carolyn Thompson, Founder & CEO of Aravenda.
"Every 25,000 pounds that are recycled monthly, reduces CO2 emissions by 1 million pounds a year. Consignment stores across the globe make major impacts, but large companies and organizations who choose us to automate their internal asset reallocation programs meet carbon neutrality goals 10x faster than they ever imagined by using our product."
Randy Howard, VP of IT and Customer Success at Aravenda added, "Being a part of the Google Accelerator program will help us continue what we have started and expand our product beyond the 10 countries where we currently serve clients."
The Women Founders cohort of Google's accelerator program is a powerful initiative designed to empower and uplift women-led businesses. Annual reports indicate that less than 3% of venture capital investments are granted to women. To fill this gap, programs like Google's Startup Accelerator create a space for women founders to propel their businesses. As a participant in this esteemed cohort, Aravenda will have the unique opportunity to receive specialized mentorship from Google experts, leverage the cutting-edge capabilities of Google's cloud computing resources, access crucial technical guidance, and benefit from invaluable networking with like-minded stakeholders.
This milestone underscores Aravenda's steadfast commitment to leading innovation in resale technology and fostering sustainable asset reallocation practices.
For more information about Aravenda, please visit https://www.aravenda.com/.
To learn more about Google Startups Accelerator: Women Founder cohort follow them on social media @Googleforstarups or meet the newest class of 2023 Women Founded Companies at https://developers.googleblog.com/2023/08/meet-google-for-startups-accelerator-women-founders-class-of-2023.html
Media Contact:
Ellie LaPosha
Aravenda
Phone: 1 (800) 336-7675
Email: info@aravenda.com
News Source: Aravenda Consignment Software
To view the original post, visit: https://www.send2press.com/wire/aravenda-among-select-startups-chosen-for-google-accelerator-program-dedicated-to-supporting-women-founders/.
This press release was issued by Send2Press® Newswire on behalf of the news source, who is solely responsible for its accuracy. www.send2press.com.