CHESAPEAKE, Va., May 19, 2023 (SEND2PRESS NEWSWIRE) — A new universal vaccine method developed by Eric Kikkert is outlined in an article he wrote called: "The Slammer Method: How to create effective vaccines." It recently appeared in the "Journal of Infectious Diseases and Therapy" and is proposed to work in not just humans, but animals too. The material was presented at the 2023 12th International Conference for Tropical Medicine and Infectious Disease in London, received an award and established as a universal method to create effective vaccines.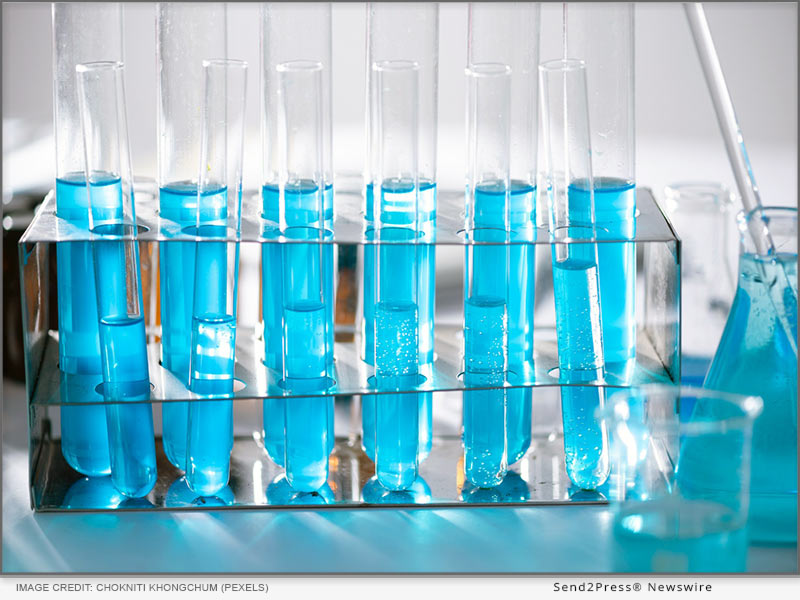 Image Caption: Test Tubes – image credit Chokniti Khongchum via PEXELS.
As the name denotes, The Slammer Method, quite literally places the organism into "The Slammer" and crushes it through powerful force. The method entails using a series of approaches to dismantle the organism and prepare it for the body's immune system.
It's a new and inspirational method which uses the concepts of physics, biologics and natural extremes to combat an ever-changing environment of infectious diseases.
While the method is rudimentary in design, it's through its simplicity that great things are achievable. It all starts with a container that's capable of withstanding vast amounts of pressure and then subjecting an organism to multiple tests. In turn, these tests will determine how to proceed should the organism cease to function with pressure alone. After that, the next steps can happen which include adding the chemical equivalent of the enzyme or MPO used by the white blood cell to break down the organism.
Medical research will be able to verify that the organism is unable to feed or reproduce and The Slammer Method can be used for all infectious diseases, including HIV. It's derived from several factors in nature and has untapped possibilities.
"The potential to save countless lives is very real," Kikkert says. "It should be seriously explored through modern science, medical research and technological engineering."
Read the complete article: https://www.hilarispublisher.com/open-access/how-to-create-effective-vaccines-93437.html
View the transcript of the presentation in London: https://www.allforyou2020.org/post/how-to-create-effective-vaccines
About Eric Kikkert:
Eric Kikkert has expertise in mechanical engineering and physics. He has a deep understanding of quantum relativity, quantum structures and mechanics and has produced advanced mathematical methods and concepts to create new formulas which permit unification of physics and relativity. It's here that he commits his understandings to biology to reverse engineer the quantum structure with particle physics.
MEDIA CONTACT:
Eric Kikkert
+1-757-949-8864
KikkertEric@icloud.com
News Source: Eric Kikkert
To view the original post, visit: https://www.send2press.com/wire/award-winning-universal-vaccine-method-calls-for-deeper-scientific-exploration-the-slammer-method/.
This press release was issued by Send2Press® Newswire on behalf of the news source, who is solely responsible for its accuracy. www.send2press.com.