The Aria product portfolio includes a software console powered by a central data store to deliver a map of the applications running in a multi-cloud environment.
SAN FRANCISCO — VMware has attacked the complexity of managing a multi-cloud architecture by consolidating its products under a single brand and centralizing the data store that feeds them.
On Tuesday, VMware launched its new Aria management portfolio at VMware Explore 2022, formerly VMworld, to address enterprise IT's increasing reliance on multiple clouds.
Nearly 60% of enterprises polled by Enterprise Strategy Group expected hybrid and public clouds to account for most of their spending on application infrastructure over the next 12 to 18 months.
The face of the new Aria portfolio is the Aria Hub central console, a software platform that provides controls and a map of the applications running on a multi-cloud environment.
Powering the Hub is Aria Graph, a GraphQL-based data store introduced in a technical preview called Project Ensemble last year. Graph captures critical data, including configurations, dependencies, performance metrics and security policies.
Along with the new Aria technology, VMware has added current products, including CloudHealth, Tanzu Observability and pieces of the vRealize Suite.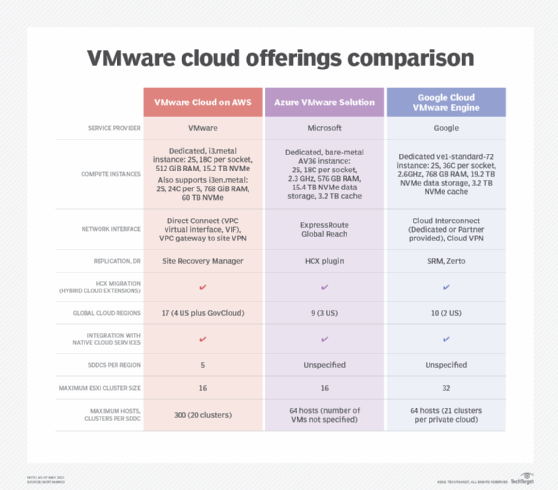 Aria Graph drives the portfolio
VMware did not provide much technical data when it rolled out Aria during a media briefing last week. But in general, the portfolio's core technology, Aria Graph, collects and organizes data on millions of objects using an event-based approach to recording changes.
"It's focused on relationships between entities and the data," said Shamus McGillicuddy, an analyst at Enterprise Management Associates. "It's more about understanding the topology and how things fit together."
Graph has a public API that lets developers use the query language GraphQL to find critical information. The API can also integrate the Graph data store with third-party observability and application performance management products.
Other cloud management vendors, such as Riverbed Technology and Micro Focus, are also building central repositories for their products, McGillicuddy said. However, VMware's Graph appears more advanced.